Repairing Flood Damage In South Brisbane: Save Your Flooded House With The Best Team
If you need immediate assistance repairing damage caused by water or flooding, don't hesitate to call our Water Damage Restoration Company. The residents of South Brisbane may count on us for only the highest quality assistance. Get in touch with our crew, which has worked in this field for years and specialises in flood and flood damage restoration South Brisbane services. When it comes to fixing water damage, we're the best in South Brisbane. You should contact us if your home has been flooded due to a broken pipe, a leaking roof, or precipitation seeping in. Get in touch with the top water damage cleanup service right away.
We welcome both home and business customers. It means you can rely on us for any water damage repair service, no matter where you are. Our water damage rescue crew is available anytime, day or night, holidays included. If you need water damage restoration in South Brisbane, contact us.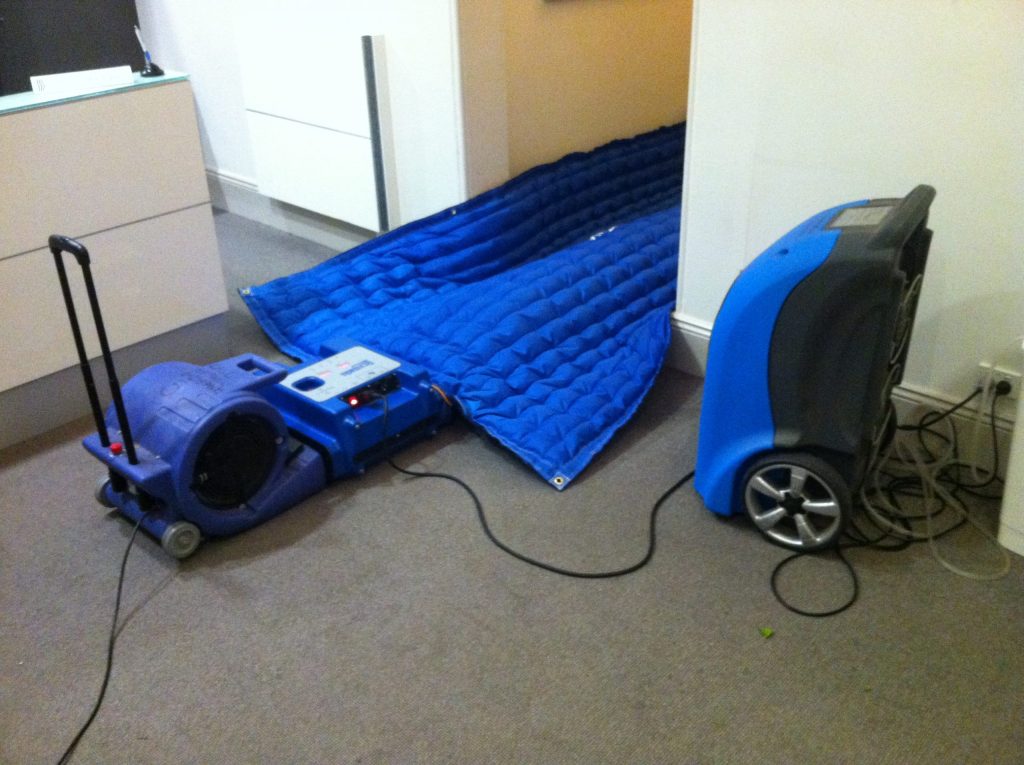 The Numerous Ways in Which Water Damage Can Affect Your Home
A flood can cause various problems in your house, from warped flooring to mould growth. But before you go back inside to take stock of the damage, you should take a stroll around the property and assess it visually for signs of structural damage and things like downed electricity lines or gas leaks. If you are unsure of the home's safety, do not enter. After a flood, you may notice the following damage in your home:
Physical and electrical destruction
After a flood, it's not uncommon to find electrical wires frayed or snapped, in addition to other structural damage such as buckled flooring, roof gaps, and foundation issues. Avoid touching outlets, switches, and the electrical box if you or your clothing are wet, and have an electrician check the wiring if you suspect any problems.
Destruction of Home Appliances
Flood water threatens the functionality of your home's appliances, such as your HVAC system, water heaters, and freezers. If you return home after a storm and find them damaged or moist, cut off the power (if safe) and wait to use them until an expert inspects them.
Drying out your home and valuables as quickly as possible can help prevent mould formation and its subsequent spread. If an electrician says it's okay to use the electricity, throw open the windows and run fans and dehumidifiers to get the moisture out.
Problems with waste treatment and water supply systems
After a flood, debris can block the filters of septic tanks, making it difficult for them to take water. After a flood, you should schedule an inspection and test as quickly as feasible. Sediment carried by flood waters can contaminate groundwater supplies. Water should be checked and treated if necessary before being consumed.
In a crisis like flooding, you need the help of professionals like us.
Over time, we've proven in the service of flood damage restoration South Brisbane. Putting the flood damage back together is a priority, and we get that. As a result, we can provide a comprehensive set of flood restoration services tailored to each client. The following is a list of flood damage restoration services we have been able to offer our customers:
Wet Carpet Cleaning
When it comes to flood damage, carpets take the most hit. Over time, the contact could cause serious wear and tear on the carpet fibres. To deal with this matter, we offer Carpet water extraction services.
Carpets Being Dried After Being Soaked
In flood, carpets can get quite wet, making prompt drying of the flooring an absolute necessity. We have experts on call in South Brisbane who can dry your carpets using high-efficiency dryers and suction pumps, among other tools.
Fixing the Flooded Homes
The water removal from your property is a major hassle, and we get that. Consider our flood damage restoration South Brisbane services if you need water removed from your home. In the end, with our help, your carpet will look as good as new.
Floor Cleaning After a Flood
Please contact us immediately if you cannot repair the damaged floor caused by the flood. Our flood restoration services include helping you remove standing water.
Restoring Contaminated Carpets
Since flood water carries a wide variety of debris, including garbage and filth, carpets are at risk of contamination. The rug will be ruined if any of these things happen. If you need help fixing your carpets, consider hiring our company.
Sanitizing and deodorising carpets
During a flood, carpets can become magnets for all the trash floating by. An unpleasant odour is produced, and allergies get worse. Deodorizing and sterilising your carpets is our speciality; we use it to guarantee that they are free of perfumes and allergens.
Why our flood restoration South Brisbane service is your best option
The effects of water damage on a home or company can be devastating, so acting quickly to repair water damage is essential. In the event of water damage, call a professional service, and they will soon arrive to remove the water, dry and sanitise the area, and repair the damage.
Mould Removal in a Safe Manner
After water damage, mould can pose a serious problem in any building. Hiring a skilled water damage restoration service ensures that all traces of mould will be eradicated and that your home will be sealed off to prevent its return.
Costs and losses are cut down significantly.
It only takes a few hours of water seepage to cause serious financial losses. Hiring flood restoration services quickly decrease the overall repair cost because the water can be removed, and the space soon dries out.
The carpet, drywall, appliances, and furniture you find soaked after a flood can be a real headache to sort through and decide whether to throw away or salvage. Experts in water damage restoration can check your house and give you an honest assessment of the damage caused by water.
Assistance with Insurance Claims
When dealing with insurance claims, many companies specialising in water damage repair have years of experience. That's why hiring a business like this is important: they'll ensure your damages are properly documented, so you get paid in full by your insurer. The expert can help you collect evidence of your losses in the event of a dispute.
South Brisbane Flood Cleanup Services Available Within 30 Minutes
Let's say you're waiting for the emergency services to arrive. If that's the case, call us right now, and we'll get someone out to your flooded home in no more than 30 minutes, whether you're in the heart of South Brisbane or the suburbs. In the end, we only want what's best for our customers. Consequently, we offer this service constantly.